Promoting education thanks to your contributions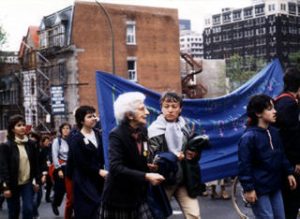 The purpose of the Lea Roback Foundation is to promote education as a means of personal and collective fulfillment and emancipation, as well as to promote universal access to education for women.
In keeping with the wish expressed by Lea Roback on her 90th birthday, the Foundation began offering financial assistance to women residing in Québec who economically disadvantaged and socially committed and who wish to embark upon or pursue studies but who cannot do so without the support.
The Foundation's scholarships contribute to the development of independence and the collective advancement of women.